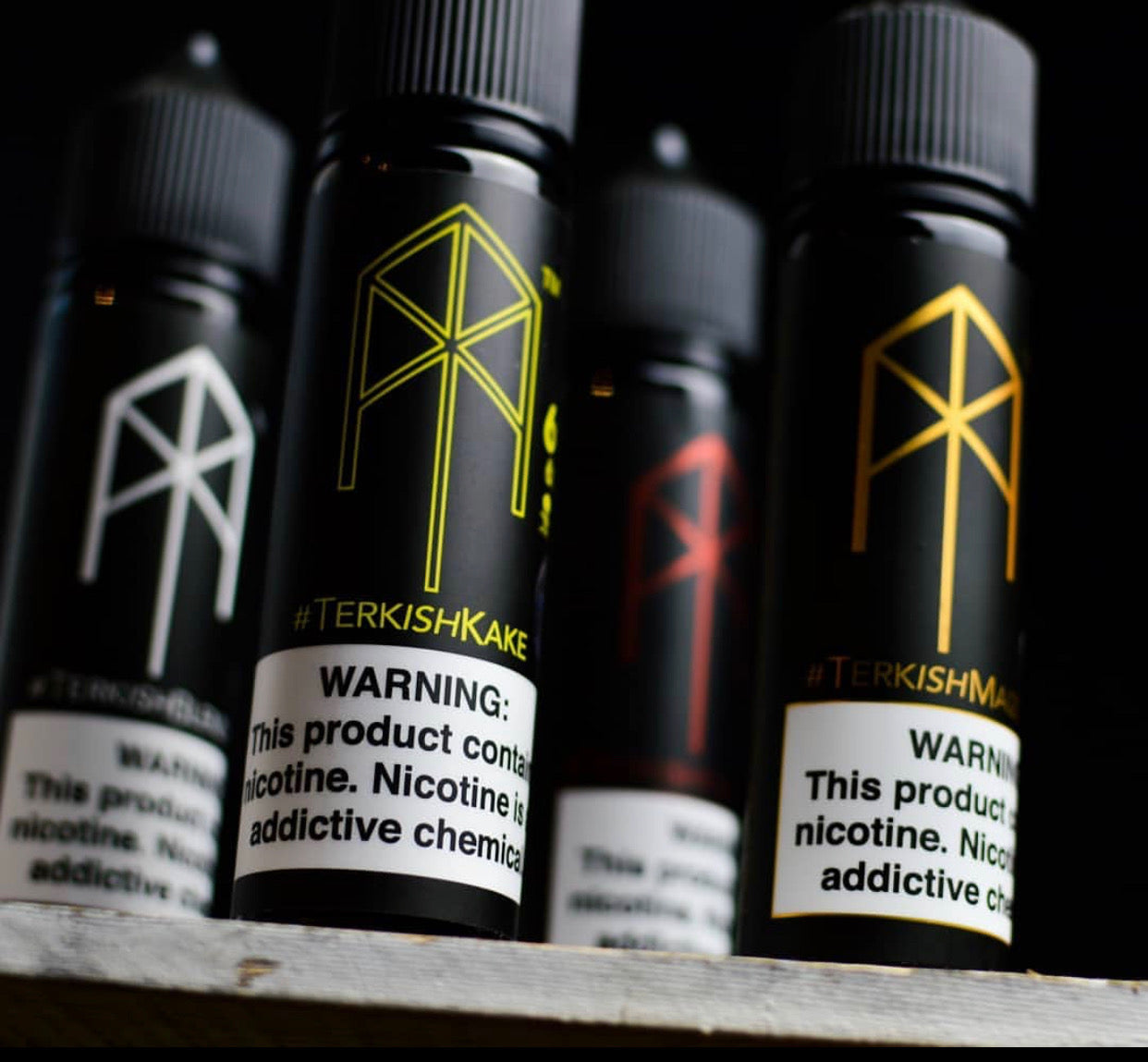 MTERK 60ML
BLEND- Take yourself back in time.. sneaking into grandma's living room on the hunt for that little bowl of delicious butterscotch candy. But you aren't as sly as you think, as you try to make a break with a handful of those sweet mouthwatering goodies, you trip and fall.. right into grandma holding a bowl of freshly made creamy custard with a bit of vanilla. This messy accident just became a perfect combination. 
HARVEST- Fall vibes all the time with Terkish Harvest by M. Terk, a delicious blend of crisp apple drizzled in savory butterscotch freshly harvested and ready to be soaked into your cotton for a warm and sweet taste. Bringing together a cornucopia of delicious flavors more vibrant than the colorful fall leaves getting swept by the wind. 
KAKE- Terkish Kake is a unique mix of butterscotch & lemon cake. It's truly one of a kind!
MAIZE- 
A cool and brisk wind picks up, as the leaves are changing colors and falling to the ground you find yourself  lost in the corn field tightening up the scarf around your neck, you get a sweet smell of butterscotch and corn flake.
Start off with some freshly harvested maize straight from the corn field, toast it up to achieve the perfect golden corn flake. Drizzle that with a heap of butterscotch and you find yourself with Terkish
Limonata-
Strawberry Lemonade
Nectar - 
Nectarine Peach
Melon - 
A satisfying summertime watermelon flavor that always provides sweet & juicy clouds
Terkish Tobacco - 
Terkish Tobacco is a savory & deep tobacco flavor profile for those who prefer the tastes of the timeless classics