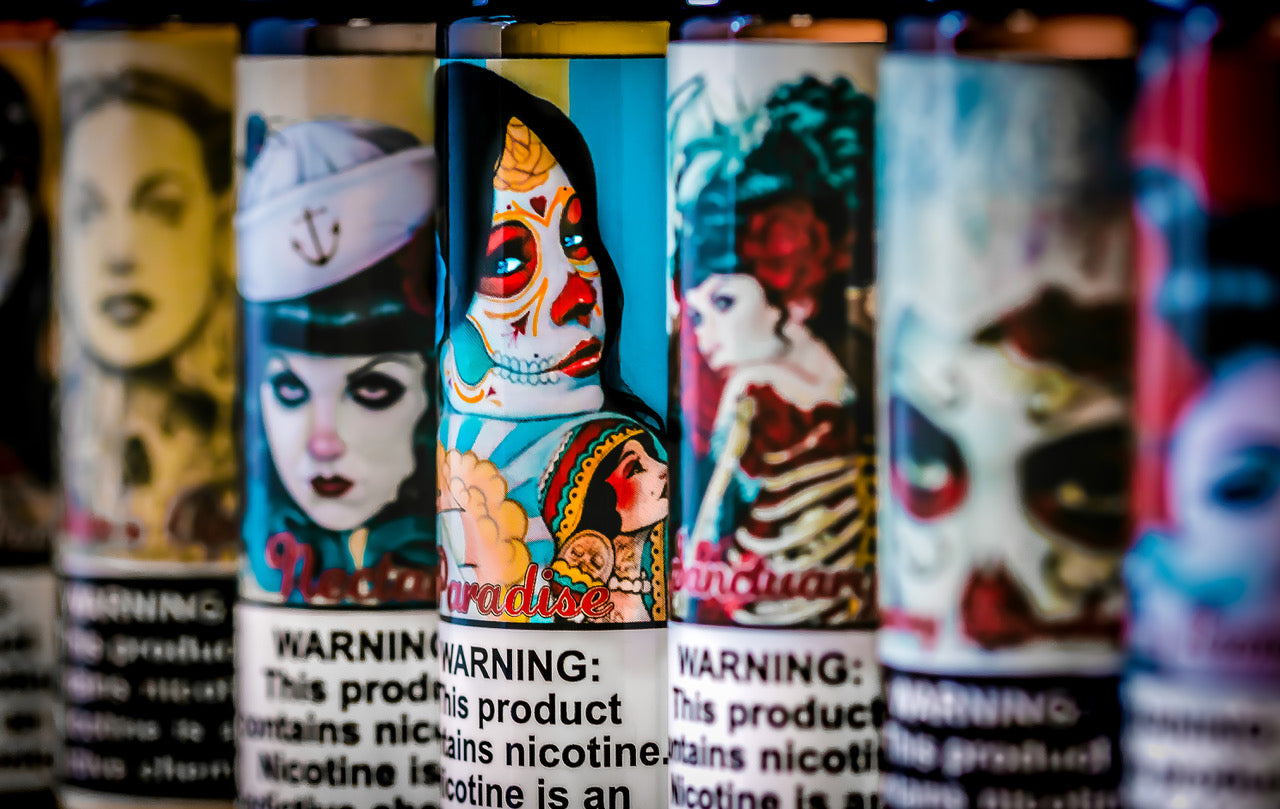 ADAM BOMB JUICE
Adams Apple- by Adam Bomb is a great rendition of a delicious apple pie, so good you will feel like it is a sin to even taste it. 
Chillaxin - The invigorating cool mint of Chillaxin will make you feel like that moment with each inhale and exhale. 
Cocobutter Bomb - by Adam Bomb Ejuice will take you on that trip each time you taste this eliquid.
Creamy Strawberry - by Adam Bomb will have you walking through the sweetest strawberry fields. Pick the ripest ones and smother them in cream. 
Mamas cookies - best cookie flavor you've ever had
Nectar by Adam Bomb this enjoyable pop of flavor without the worry of bubblegum getting stuck in all the wrong places.  
Paradise -  takes the ripest and juiciest assortment of pineapple, orange and guava blended together to take you right to Paradise. 
Sanctuary - Start your morning on the right side of the bed with a fresh hot pot of coffee and a touch of caramel. You wont get your caffeine fix but you definitely wont feel like a grouch after you vape Sanctuary from Adam Bomb.
Strawberry Lemonade - Adam Bomb helps you take a break on the hottest summer day with a sweet glass of Strawberry Lemonade. This refreshing eliquid will put you right into a summer mood without the heat and sweat. 
Sweet Melons - did someone say melons?? Sweet Melons by Adam Bomb is the sweetest mix of melon flavors you will taste. This eliquid is a fresh, cool and sunny combination that will give you a light and refreshing vape.
70/30